Howdy gang! This week, I ask for help--while spreading some love, of course. :)
First, as usual, the weekly New Adult Lit Twitter Chat Update:
The second weekly chat was even bigger and better than the first. We had more participants, more questions, more answers--just more awesome! Anyway, you can check out what all the fuss is about at the
NA Lit Chat blog
, and see a calendar of our upcoming chats.
This week, we're going NA In-Depth by taking a hard look at characters in NA, and will be specifically considering reader preferences and author technique. Hope you'll join us, regardless of your involvement/interest in NA. There's a ton of talk on craft, marketing, etc. that I think would be useful to any writer. Plus, it's just a dang good time.
I'll be joined this week by
L.G. Kelso
of the
NA Alley Blog
. She's a hoot (see also, hilarious), so you won't want to miss out.
Second, HOW'S ABOUT A LITTLE KEYSTONE TO FINISH OFF A HOT SUMMER?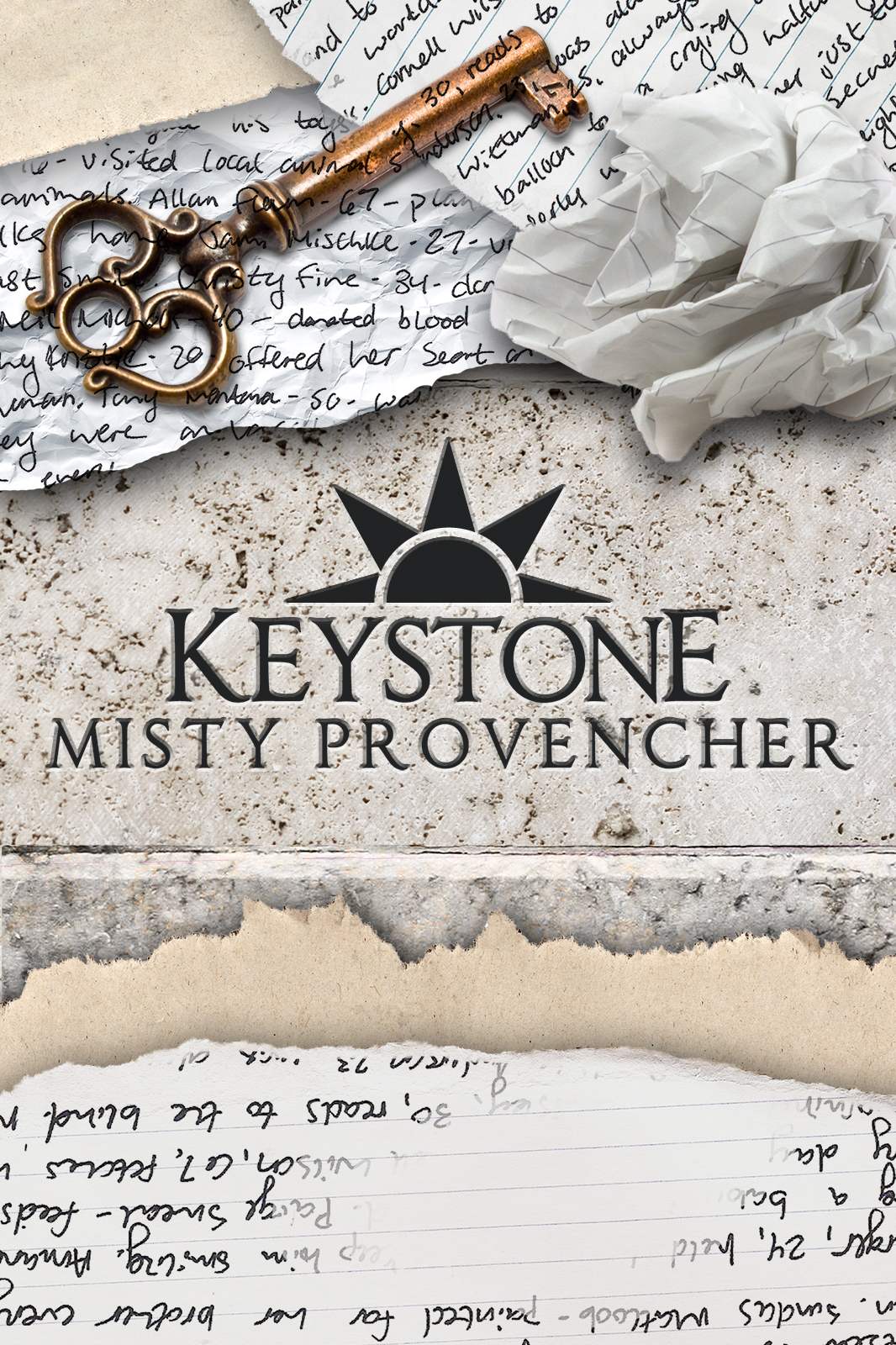 Ain't it shiny?!
No, this isn't a plug for skunky beer, it's a shout out to one of my favorite author-blogger friends, Misty Provincher! She is celebrating the release of Keystone, book 2 of the Cornerstone series. It's a fun YA paranormal fantasy romp.
You can get your copy on
Amazon or Smashwords
today. Misty will be joining us here on the Open Vein in late September for an interview, so if you aren't familiar with her or her work, be sure to keep an eye out. Until then, be sure to check out
Misty's blog
for a full rundown of the launch festivities.
A CALL TO ARMS
Here's the deal, I've been yapping about this awesome-sexy-sweet-toocool4school-cover of mine, right? Right! Well, I'm about ready to set the sucker loose into the wild. Unfortunately, I'm a complete n00b when it comes to this book marketing stuff, so I need your help.
Basically, I want my beautiful cover to be seen by as many folks as possible when I finally take the wrapping off of it. What I'm asking of you all, specifically, is to help me share it with the world. Now, I'm not asking to take over your blogs or anything. Essentially, I'd just like to know who'd be willing to share a link, etc. when the cover goes live. You'll decide how much or how little you want to do.
Here's how it'll go down:
1) If you're willing to take part in what I'm calling,
E.J. Wesley's Bloody Good Fun Cover Reveal Party
, sign up using the Linky list below. (It says "YOU ARE NEXT... CLICK HERE TO ENTER at the very bottom of this post.) You'll enter your name (or blog name) and email (the email is strictly between us, btw), which I'll use for step 2.
2) When I close the sign up Friday, August 17, I'll compile a list of all the awesome people and send them a nice fat email. In that email, you'll find all the details needed to take part in the reveal. I'll give links, jpegs, blurbs--basically everything and anything you'd need to make this as painless as possible.
3) You do something with it at the appointed hour. (TBA, which is why...) You'll have the choice to do as much or as little as you want. I'll include info for a short blog announcement. I'll give you links to my blog if you just want to say, "Hey, this EJ guy is sharing his cover today!" on Twitter or something. Easy.
I recognize many of you have pretty rigid, and very full, blog schedules, so I'm not expecting anything more than a quick anything. Do to certain factors, I regretfully can't say 100% when this shindig is going live (probably the last week of August), but will be able to by the 17th. If you need to back out at that point, just say so. No hurt feelings on my end.
THAT'S IT! And, just to show my appreciation, I'm going to be giving away two $10 Amazon gift certificates to two random participants. Furthermore, I'll include info in the email about a special prize I'm going to give out on my blog the day of the reveal. It's pretty sweet, and your name will automatically be included in that drawing as well.
Ooh, and I almost forgot, if you can mention that I'm doing this somewhere amongst your tweet-blog-booking, I'd be a million percent grateful. I'll be sharing this as well throughout the week, so a simple re-Tweet, etc. would do wonders.
All of this is going to add up to an even bigger party, and bigger prizes, for the actual launch of my book. Which I'll of course be providing more details on in the near future. Hit me with questions, etc. in the comments if you have 'em, and as always, have a rocking week!
~EJW~